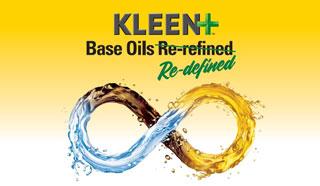 Safety-Kleen's KLEEN+ base oil is making a name for itself in the industry. It recently earned a spot on the 2022 list of top sustainable products from the Sustainability Environmental Achievement and Leadership (SEAL) Awards.
SEAL Awards celebrate leaders across the globe that make measurable contributions to sustainability and develop innovative initiatives that will positively impact the environment. Organizations that received the Product Award prove that they are producing something innovative and impactful that is purpose-built for a sustainable future.
"Companies have a unique opportunity and responsibility to drive environmental progress where politics cannot. Our corporate sustainability awards celebrate organizations that embrace the responsibility to effect positive change," said Matt Harney, SEAL Awards founder, in a press release. "Most business sustainability initiatives are unglamorous and invisible to the general public despite having significant positive impacts – we hope our awards bring some much-needed recognition to both the activities and the leaders behind them."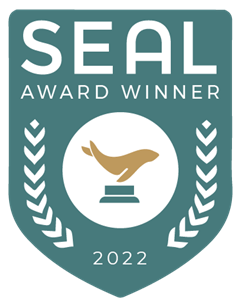 KLEEN+ base oil is manufactured by collecting used oil, re-refining it and returning it to market in a closed-loop process that can infinitely recycle oil. A study shows the oil reduces greenhouse gas emissions by as much as 78% compared to base oil made through traditional refining.
In 2021, the production of KLEEN+ base oils saved 1.5 million metric tons of CO2e (which includes carbon dioxide and other greenhouse gases) emissions compared to non-re-refined base oil.
"Sustainability for the company goes back to its infancy, but recently we have increased the public communication of our sustainability initiatives and journey," said Chief Compliance Officer John Harris. "This award is validation for one of our key products in the sustainability space. That's important because we can tell our story and promote it, but now we have a well-respected third party validating KLEEN+, which is a big deal."
Timing for the award worked out perfectly for Safety-Kleen, as Sustainability Manager Dan Liwicki felt with the summer launch of KLEEN+, the company had a fighting chance at securing the product award. He submitted the application in October.
Now as a winner, Safety-Kleen joins the ranks of global brands, like IBM, SAMSUNG and Dow, who have led the industry with their sustainability programs.
"To compete against companies that have been doing this for five, 10, 15 years, that was a good challenge," Liwicki said. "This is our first formal recognition award in the environmental space, and it shows the progress of our sustainability programs."