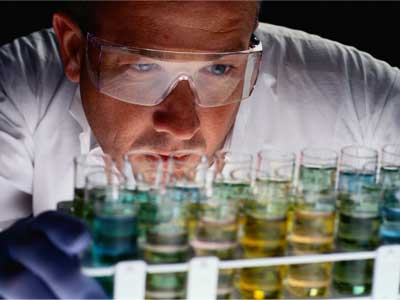 Clean Harbors leverages its expertise, vast equipment inventory and manpower to provide cost-saving environmental management services for Pharmaceutical and Biotechnology companies.
From waste disposal and laboratory chemical packing, to on-site environmental cleaning services and emergency response, Clean Harbors offers a variety of services to help pharmaceutical and biotechnology clients maintain regulatory compliance and manage waste.
We safely and routinely handle consumer products that need to be discarded due to shelf life expiration or damage. Our specialists collect, sort, package, manifest, transport and dispose of these products to prevent them from re-entering the consumer market. 
Clean Harbors also provides site closure services including decontamination, decommissioning, demolition and material/soil remediation. We can also fabricate and construct integrated remediation systems to meet site-specific cleanup needs. 
Pharmaceutical and Biotechnology Industry Services We Provide
CleanPack® Laboratory Chemical Packing
Cylinder and Compressed Gas Management
DEA Controlled Substance Management
Decontamination
Emergency Response
InSite Services
Reactive Material Services
Reuse, Recycling and Reclamation
Waste Disposal Services
Chemical Solvent Recycling
Remediation Services