Cylinder and Compressed Gas Management
---
Overview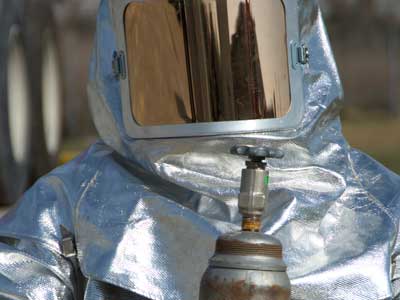 Clean Harbors provides safe, cost-effective Cylinder and Compressed Gas Management and disposal. 
Clean Harbors highly trained specialists―who meet rigid personnel qualifications―handle all types of cylinder projects from the removal of a single lecture bottle to large-scale, multi-phase cylinder remediation efforts. We manage a wide range of liquefied, non-liquefied and dissolved gases, including hydrogen cyanide, anhydrous hydrogen cyanide (HCN), tetrafluorohydrazine (TFH), pentaborane and incompatible mixtures. And we have the unique ability to design and manufacture custom compressed gas cylinder equipment to meet your needs.
Download Cylinder and Compressed Gas Management Services Brochure 
Specialized Equipment and Expertise 
Using state-of-the-art personal protective, project and safety equipment, our experts evaluate your situation and safely package and remove cylinders from your site. When materials are potentially unsafe to ship, Clean Harbors will mobilize a team of cylinder specialists to your location where they can:
Contain leaking or damaged cylinders
Test and identify unknown materials 
Manage both portable and fixed tanks
Handle inherently unstable and high-hazard cylinders
Safety Training 
All of our specialists undergo Compressed Gas Emergency Response Training (CGERT) certification, a rigorous technical course that provides advanced training on industrial and specialty gas emergency response.