Overview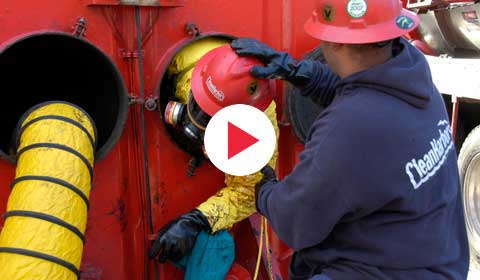 With highly trained staff, extensive equipment inventory and locations throughout North America, Clean Harbors provides a wide variety of environmental field services on a scheduled or emergency basis.
On land or in water, our Field Services teams perform a multitude of services, including sump and tank pump-outs, tank cleaning requiring confined space entry and vacuum services, building or site decontamination, large remediation projects and emergency response.
Safety
Clean Harbors No. 1 priority is the safety of our operations at your site(s) and in our facilities. Our comprehensive safety training protocols and procedures are unsurpassed. We continue to drive down our Total Recordable Incidence Rate (TRIR), Days Away, Restricted, or Transferred (DART) and Experience Modification Rates (EMR).