Overview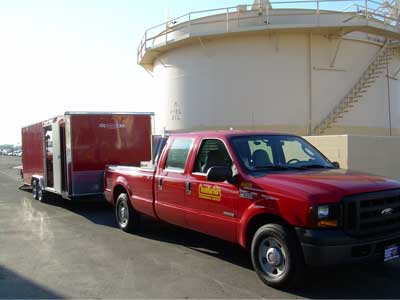 Clean Harbors Tank Cleaning experts perform a broad spectrum of cleaning tasks for industrial facilities, municipalities and utility companies.
Maintaining your equipment at its highest operational capacity is critical, and that includes keeping tanks clean and compliant with EH&S regulations. Clean Harbors handles a broad spectrum of cleaning from 10-gallon acid neutralization tanks for medical companies to six-million-gallon 240-foot-diameter refinery tanks.
Tank Cleaning Services We Provide
Wastewater treatment neutralization for compliance with wastewater discharge regulations
Tank maintenance and inspection 
Fuel oil tank cleaning 
Utility manhole and vault cleaning 
Tank and vessel cleaning during decommissioning and industrial renovations 
Large-scale tank cleaning 
IOS and rail-car container cleaning
Download Fact Sheet (Tank Cleaning)
The Clean Harbors Difference
Clean Harbors not only performs tank cleaning—we also remove the waste generated from the cleaning process and dispose of it safely using our own vehicles and treatment facilities. This additional benefit sets us apart and saves our clients time, money and hassle.