Overview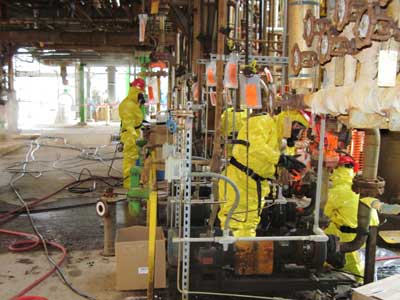 Clean Harbors plans and executes Facility Closures of all types and size. We also transport and dispose of associated waste while assuring EH&S compliance.
Facility Closures require significant planning and effort, impacting productivity and your bottom line. Clean Harbors expertly handles a wide range of facility closures, from small one-day closures within the same building to larger closures and building decontaminations. We tailor our services to each site's requirements:
Demolition and dismantling
Rigging or loading
Confined space entry
Cleaning or decontamination―using various solutions and detergents
High pressure washing―from 3K to 40K psi 
Scarifying and media-blasting
Chemical cleaning 
Mobile treatment systems
Contaminated soil remediation
Transportation and disposal of waste
Recycling of waste 
Remediation, including contaminated groundwater, soil, building materials and concrete structures
As a leading provider of industrial field services, Clean Harbors assures timely, safe and cost-effective facility closures.