Overview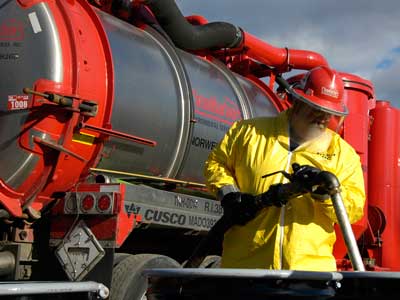 Clean Harbors Vacuum Services collect and transport wet or dry, hazardous and non-hazardous materials on a routine or emergency basis.  
Unwanted by-products are a fact of life for industrial facilities. But disposing of these materials doesn't have to be a drain on your resources. 
Vacuum equipment—including stainless steel, carbon steel, dry and liquid units—is selected based on the nature and quantity of the material to be removed. Applications for our industry-leading Vacuum Services include:
Liquids, solids, slurries and sludge (hazardous and non-hazardous)
Pit and sump cleanouts 
On-site transfers
Tank-to-truck, truck-to-truck 
Catch basins, storm drain systems 
Spill cleanups
Tank cleaning 
Power plant and boiler cleaning 
Physical plant maintenance 
Clean Harbors can schedule routine vacuum services or swiftly respond to emergency spills or product release situations.