Overview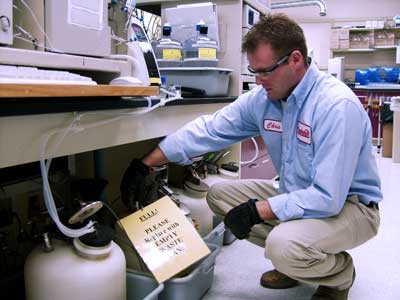 Clean Harbors InSite Services is a branded on-site/in-plant service delivery program through which we provide a full range of environmental, industrial and waste management offerings. This signature program is built on safety, quality, efficiency and integrity—and has been offered by Clean Harbors for over 20 years.
By leveraging Clean Harbors expertise and capabilities, our on-site staffs are dedicated to developing the safest, most cost-effective solutions to service customers' needs. This includes collecting and packaging waste materials, managing satellite accumulation areas, cleaning in-plant locations and running RCRA treatment processes.
One Source. More Resources.
A Clean Harbors InSite partnership delivers process improvement and cost savings opportunities, thus allowing you to maximize your profitability by focusing on your core business needs. 
InSite Services We Provide
Chemical waste pickup
Solvent can management
Laboratory inspections
SAA inspections
Administrative support
Safety equipment inspections
Biohazard container management
Radiological services
Laboratory cleaning
Laboratory moves
Bulk storage tank management
Consolidation and lab packing