Day of service honors Martin Luther King, Jr.
---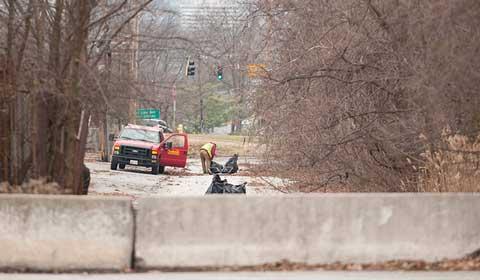 Crews honored Martin Luther King's service to the nation with a day of service of their own cleaning up neighborhoods around the Clean Harbors Laurel, Md., branch.
Employees and community members came together once again on Jan. 16 to clear trash from areas in Laurel - a city located between Baltimore and Washington, D.C.
Together, the crews picked up trash around local roads, businesses and hotels - collecting more than 2.5 tons of discarded goods ranging from wrappers to furniture. The aesthetic impact was immediately noticeable and the effort served to further ingratiate Clean Harbors with the community.
"It's always good to get to know the people who live next to our facility," said Mid-Atlantic District Manager Brinton Hoover. "By partnering for a common cause we are building strong relationships, doing our duty as a good neighbor and making a positive impact on the community."
Photo courtesy of Tom Lynch Photography