Acquisition to Significantly Expand Customer Offerings
---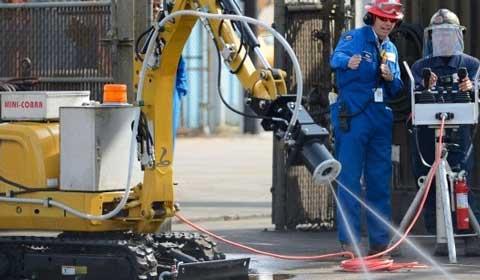 Clean Harbors announced today the acquisition of Veolia's U.S. Industrial Cleaning division for $120 million.
At the heart of the acquisition is 1,400 employees who will now help Clean Harbors significantly bolster industrial operations throughout the country. Working out of more than 60 locations, they specialize in industrial vacuuming, hydro-blasting, tank cleaning, chemical cleaning, total waste management programs, decontamination and transportation services.
"We welcome the industrial cleaning services employees to the Clean Harbors family," said Clean Harbors CEO Alan McKim. "While the energy markets have struggled in recent years, we believe they are beginning to recover. We see this as a compelling acquisition that enables us to leverage our scale to offer customers a broader selection of industrial services from a larger network of locations."
While the new division's footprint complements the Clean Harbors North American network, McKim is particularly excited about expanding into key U.S. areas like the Midwest and Gulf Coast.
In most cases, industrial division employees will continue servicing the same customers they were working with prior to the acquisition. As such, Clean Harbors' base of blue-chip customers, many of whom have had longstanding relationship with Veolia, increases and diversifies.
"Clean Harbors is an ideal acquirer for our U.S. Industrial Cleaning Services division. In divesting this business, we sought a partner that would provide a seamless transition and great continuity for our customers and our employees in that business," said Veolia CEO Bob DiCroce. "All of our businesses across North America - water, energy, waste and regeneration - are poised for growth. The proceeds of this sale will help fuel and accelerate that growth."
Along with the purchase comes a fleet of 600 plus units, including vacuum trucks, roll-off trucks, water blasters and light duty vehicles. Innovation leaders in the industry, the division's hands-free technology and other automated equipment is expected to improve employee safety across Clean Harbors, as well.
The new employees met at 31 locations across the country over the weekend for orientation meetings where they were officially welcomed into Clean Harbors.
"Like Clean Harbors, Veolia North America makes safety a fundamental part of its corporate culture and consistently delivers industry-leading safety results," McKim said. "It is that commitment to safety, along with an emphasis on delivering quality service, which we expect will create a strong cultural fit between our two organizations."