Overview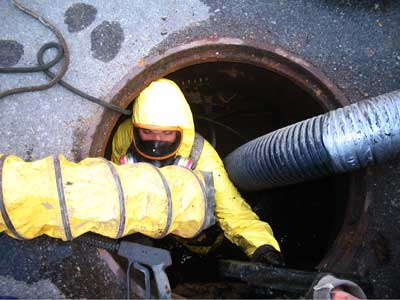 With a large nationwide team of specialists and a vast array of equipment, Clean Harbors provides fast and efficient Emergency Pump-Outs of sumps, pits, manholes, tanks and vessels of any size. 
Speedy response and expedient materials management are essential to emergency pump-outs. We handle pump-outs of products at various temperatures, pressures and consistencies, including hazardous and non-hazardous materials in liquid, semi-solid and solid forms.
Resource Recovery
Recognizing that some waste streams have value if reprocessed, we can recover spilled product, process it in our facilities and provide an outlet for any reclaimable materials. 
Other benefits of Clean Harbors Emergency Pump-Outs include:
Immediate response 
On-site tank transfer and temporary storage 
Experience with various products, temperatures, pressures and consistencies 
Level C through Level A response 
Extensive resources and equipment 
Personnel, experience and sound management 
On-site health and safety managers 
Online MSDS support with 24-hour access 
Full ICS/NIMS support team