Dewatering and Materials Processing
---
Overview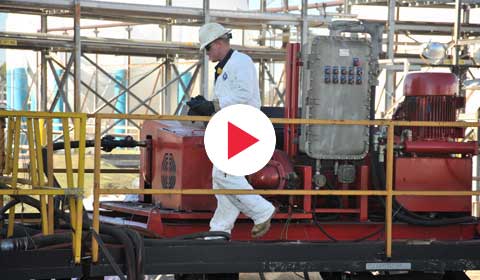 Clean Harbors provides Dewatering and Materials Processing services to improve the efficiency of wastewater treatment systems and crude tanks—​while producing a cost benefit to our end customer.
Surface impoundments and storage tanks containing built-up sludge can limit the effectiveness of your wastewater treatment system. Clean Harbors can safely remove and process the sludge and reduce the volume of waste with specialized dewatering and dredging equipment. This process results in improved efficiency of your wastewater treatment system and significant cost savings. 
Download Fact Sheet (Onsite Material Processing Services)
The Clean Harbors Difference
Cutting-edge dredging and dewatering equipment for precise waste removal and high volume, continuous processing
Resource recovery through our mobile thermal treatment units
EH&S support, including the design of vapor control plans to meet air emissions guidelines
Dredging and dewatering may be typical industrial tasks, but Clean Harbors expertise, equipment and turnkey abilities are anything but common.