Overview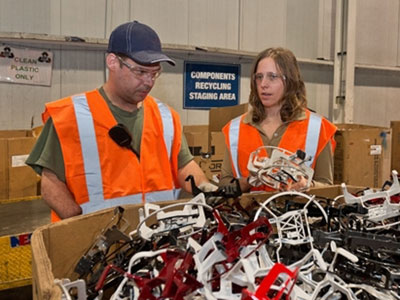 Re-Source Solutions is a dedicated Clean Harbors team of cross-functional environmental experts who help manufacturing and industrial facilities efficiently manage waste resources and environmental programs. Our team is focused on providing customers with integrated, total-waste-management solutions that draw from several of our operating areas, including hazardous and regulated waste management, industrial waste management, recycling and recovery, and industrial cleaning and maintenance services.
Custom Solutions and Proven Results
The Clean Harbors Re-Source Solutions approach was developed with our customers in mind and its programs are tailored to the specific needs of your organization. We understand that many companies today are standardizing environmental programs in an effort to scale-down supplier networks, reduce costs and maximize their investments in strategic partners. Aggressive environmental performance goals are also pushing organizations toward partners who can help them improve compliance and sustainability performance, including achieving zero landfill status. The depth and breadth of our experience, capabilities and network offers customers a unique solution for managing their diverse environmental programs.