Overview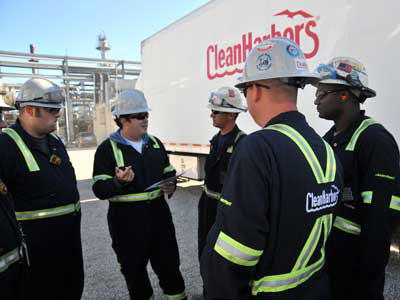 Clean Harbors InSite Services places selected, dedicated and cross-trained Clean Harbors personnel at your site to provide industrial services that support your company's objectives.
Whether you require routine in-plant or more specialized services, such as pigging and decoking, the InSite team will provide seamless management and execution.
One Source. More Resources.
The hands-on, multi-disciplined team provides insightful solutions to support your organization's safety programs, cost-controlling measures and efficiency improvements. Outsourcing your industrial service needs reduces your risk and liability associated with non-core business functions and allows a world-class organization with extensive resources, specializing in meeting these needs, to bring our resources and expertly trained staff to your facility.
InSite Services include:
Routine in-plant services
Outage and turnaround services
Vacuum services
Tank cleaning
Decontamination
Steam cleaning
Pigging and decoking
Pipeline coatings
Remediation services