Overview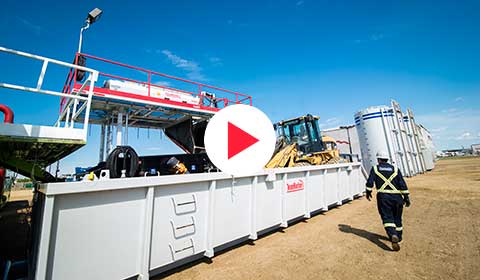 Clean Harbors Peak PerformanceTM Auger Tank Technology has patented equipment, which ensures maximum retention time of drilling fluids to aid in efficient separation and accumulation of flocculated solids.
Concentrated solids that settle in the tank are fed to the centrifuges by an auger that is installed in the bottom of the tank—enabling centrifuges to operate at maximum efficiency. Abrasion on pumps, motors and drill string is minimized.
Clean Harbors Auger Tank Technology
Eliminates cost of sump preparation and cleanup
Reduces chemical and water consumption
Reduces solids in drilling fluid
Results in less disposal volume for drilling mud
Let our technical expertise guide your drilling projects to your desired business goal successfully.