Overview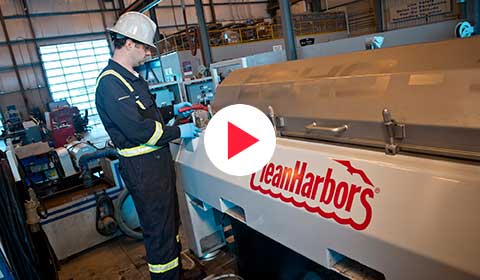 Clean Harbors Centrifuges are highly reliable and come in a variety of sizes, capacities and combination options. 
Locating centrifuges in a variety of sizes and capacities is a challenge. Also, finding a company that can internally maintain a reliable fleet of centrifuges is nearly impossible. Look no further than Clean Harbors. Our service and reliability is unmatched in the industry.
With over 200 decanting centrifuges, you have access to a wide range of services to handle your drilling fluid separation and filtration needs. Our equipment is regularly monitored to consistently run at a high-efficiency level. 
Decrease drilling costs
Lower waste volume
High separation efficiency and flow capacity
Clean Harbors Centrifuges can also be integrated with other equipment to develop effective combination units, using less space on your drilling site.
Single and double auger combo tank
Hydraulic double auger combo tank
Super pre-mix and floc tanks
Download Fact Sheet (Peak Performance Centrifuges)
Download Fact Sheet (Peak Performance Hydraulic Centrifuge Stand)