Overview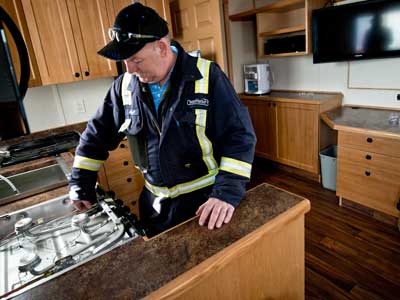 Clean Harbors offers premium camp and catering services for off-site lodging project needs.
When your oil or gas projects require off-site housing, finding a comfortable and safe place for your employees is a must. The responsibility is high to keep workers in a setting closely resembling home.
Our fully equipped mobile drill camps give you the flexibility to set up within a 24-hour period. Clean Harbors catering service provides not only outstanding food preparation but also housekeeping and camp management. Your workers will only need to focus on business while Clean Harbors takes care of the rest.