Overview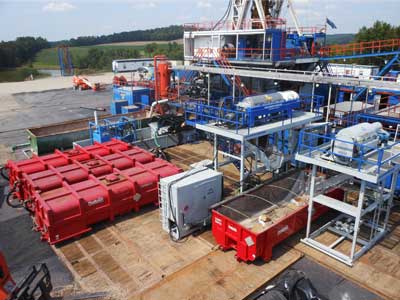 Clean Harbors is a full-service provider in handling and controlling oil and gas drilling related solids.
Many times when tackling a drilling project, multiple companies and several points of contact are required to remove waste, manage fluids and/or provide additional drilling operations. This complicated process can lead to frustration and miscommunication.
Working with Clean Harbors, all of your drilling-related needs are handled effectively by one company. We have a fleet of centrifuges in a variety of sizes and capacities, patented fluid management systems, reliable surface rental equipment, and overall solids control maintenance and service to increase the efficiency of your drilling projects.
Clean Harbors Solids Control
Minimize drilling waste
Maximize re-usable and recyclable drilling fluid
Increase drilling uptime
Decrease drilling costs
Optimize for maximum solids control