Overview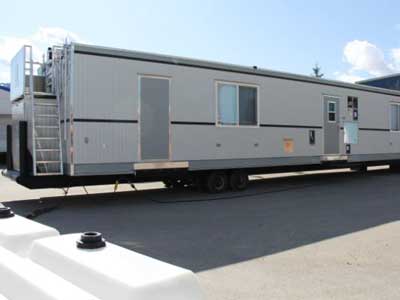 Our full range of well built, fully equipped Wellsite Trailers combine the comforts and safety of home wherever they are deployed.
Critical oil and gas projects need dependable housing and work options to maintain a certain level of business excellence. We understand you work in a fast-paced environment and downtime costs money. Our skilled technicians are on-call 24 hours to quickly and efficiently troubleshoot any issues that may arise during your project.
Our extensive fleet of Wellsite Trailers accommodates an array of custom configurations with two categories:  Living Accommodations and Work Areas. 
Living Accommodations focus on the latest amenities to provide comfort while maintaining morale and productivity:
Satellite TV
Surround Sound systems
Lounge areas
Work Areas offer a healthy separation from work during stressful projects:
Computer workstations
Flat screens
Housekeeping services