CustomPack® Self-Pack Program
---
Overview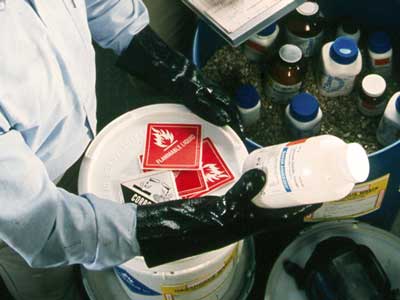 Clean Harbors CustomPack Self-Pack Program offers a cost-saving, do-it-yourself alternative to customers who want to pack their own waste chemicals. 
With Clean Harbors CustomPack Self-Pack Program, you can package facility waste material yourself using either a standard set of guidelines or custom guidelines tailored to the waste streams you normally generate.
CustomPack Program Support 
Even though you're packing the chemical waste yourself, you're not alone in the process. Every CustomPack user has a dedicated program manager to provide technical support. You also receive all necessary materials and paperwork to ensure safe, compliant chemical packing and transportation. 
Online Services 
CustomPack users can also take advantage of Clean Harbors complimentary Online Services—web-based tools that help our customers manage their Environmental Health and Safety (EH&S) programs more efficiently. With our Online Services, you can:
Create, view, edit or print waste profiles
Track manifests
Generate reports
View invoices
Track waste inventory
Schedule a drum pickup