Agricultural and Pesticide Collections
---
Overview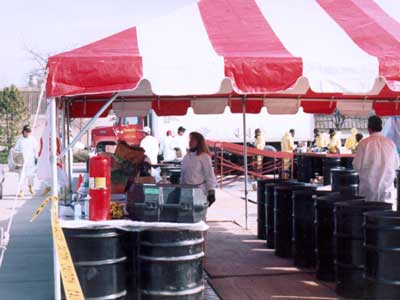 Clean Harbors provides expert Agricultural and Pesticide Collections as part of its comprehensive Household Hazardous Waste (HHW) services.
Unused pesticides lurking in garages, barns and outbuildings are hazardous to children, pets and the environment. Agricultural and pesticide waste collection events provide a safe and legal method for disposing of pesticides. Subsidized funding is often available for these types of target collections, and Clean Harbors can help you obtain it.
Collection and Management
Clean Harbors identifies, segregates, packages, transports and disposes of all agricultural and pesticide products. We offer the latest technology available to ensure the safe, efficient and cost-effective disposal of the collected material. 
Regulatory and Technical Assistance
Clean Harbors supports agricultural and pesticide waste collection events with regulatory assistance at the local, state, provincial and federal levels. We also assist with reporting and provide technical support.
Giving residents the opportunity to make their homes safer benefits communities in numerous ways. Our household hazardous waste management experts ensure that these collection events run smoothly and provide maximum benefit to all involved.