Mobile Collection Programs
---
Overview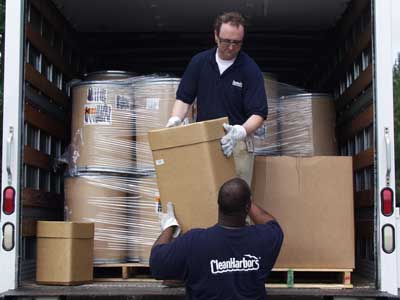 Clean Harbors facilitates mobile Household Hazardous Waste (HHW) collection programs for communities located beyond a defined distance from a permanent collection site. 
Clean Harbors can help communities to plan and implement mobile household hazardous waste collection events, an efficient alternative when siting a permanent household hazardous waste location is prohibited. Advantages of mobile programs include:
Increased participation. Mobile household hazardous waste collection programs allow customers to reach a new sector of the population that might not otherwise travel to a permanent center.
Flexible household hazardous waste collection schedule. Customers can select the dates and times of event operations based upon their needs.
Our household hazardous waste specialists can alert you to new regulations and changes to existing rules and assist with compliance. We also assist with reporting and provide technical support.
Utilizing our extensive network of internal resources for staffing, transportation and waste management, Clean Harbors provides turnkey services for your mobile collection program.