Permanent Collection Facilities
---
Overview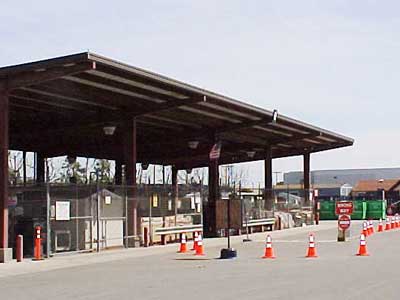 Clean Harbors provides custom, permanent Household Hazardous Waste (HHW) collection facilities and depots for maximum consolidation of waste.  
For many communities, it's more efficient and cost-effective to establish a permanent household hazardous waste collection location rather than hold temporary one-day or door-to-door events. Clean Harbors provides turnkey service for your permanent waste collection center or depot. 
We offer guidance on facility design and construction, and work with local agencies to ensure regulatory compliance. Once the site is operational, our household hazardous waste specialists can provide traffic control, unloading, sorting, packaging, bulking, hazardous characteristic identification and transporting household hazardous waste. Having these capabilities on-site allows you to accept a wider range of materials.
Transportation and Disposal
Clean Harbors can provide routine pickup of your household hazardous waste as well as emergency or short-notice pickups from your permanent location. If your permanent collection facility or depot only requires transportation and disposal of waste materials, Clean Harbors can partner with your program to provide these services.