Overview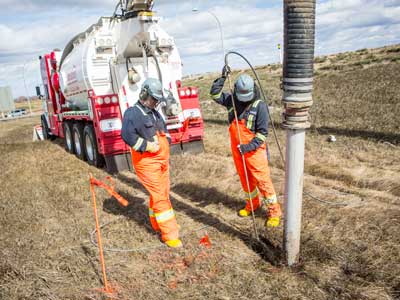 When your job requires holes for pilings, telephone poles, light poles, footings or other structures, you need the work done as efficiently as possible. Clean Harbors quick, efficient pier holing process eliminates the drawbacks of mechanical augers, saving you time and money.
While our procedures speed up the process, they also deliver the accuracy needed to ensure proper clearance of underground systems, virtually eliminating the risk of costly and potentially deadly strikes. Our pier holing experts make the needed adjustments at the moment utilities are encountered, avoiding significant damage and delays.  
We'll work closely with your team to coordinate the final concrete fabrication and other work steps, making the process as seamless and easy as possible. Clean Harbors highly skilled staff, fleet of vehicles and commitment to safety make us invaluable partners in industrial excavation.