Standby Emergency Response Coverage
---
Overview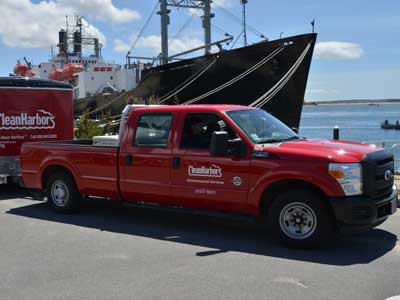 Clean Harbors Standby Emergency Response Coverage ensures rapid response to any emergency waste management needs.
No one wants to think about the worst-case scenario. But, by planning ahead and obtaining Clean Harbors Standby Emergency Response Coverage, you'll have peace of mind knowing that your organization has guaranteed service should an environmental emergency arise. 

Under a Standby Emergency Response Agreement (SERA), Clean Harbors experts can perform a range of preparation activities that ensure rapid response time when it's needed most:
Conduct site familiarization visits
Perform tabletop and deployment drills
Negotiate terms and conditions
Conduct insurance and credit checks
The SERA also enables customers to list Clean Harbors as their Emergency Response provider on their response plans.
Why Clean Harbors?
Clean Harbors is the leading Emergency Response provider in North America with more than 50 internal locations capable of providing response and hundreds more as part of our audited and approved subcontractor network. Quite simply, no one has the industrial emergency response experience, knowledge and manpower that Clean Harbors has.