Overview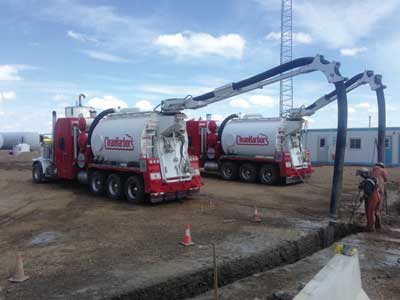 Clean Harbors provides a wide range of industrial, municipal and pipeline Hydro Evacuation (Hydrovac) services.
Manual or mechanical digging methods are labor intensive and potentially damaging to underground utilities. Clean Harbors Hydro Evacuation services provide safer, faster and more precise excavation than traditional methods. 
Daylighting 
Trenching 
Piling and test holes 
Debris removal 
Culvert cleanouts 
Spill and pipeline break cleanup
Clean Harbors has the equipment, personnel and expertise to meet all of your hydro vac needs.
Download Hydro Excavation Brochure (U.S.)
Download Hydro Excavation Brochure (Canada)