Overview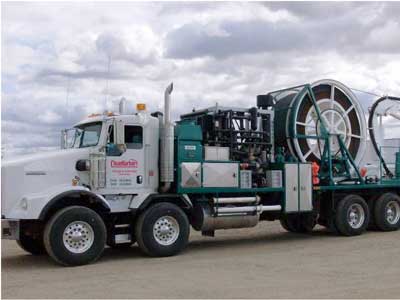 Clean Harbors is dedicated to effectively optimizing well production through effective coil tubing techniques.
Well optimization is essential to maintaining a high level of performance. Wells can become severely clogged and greatly disrupt production. An underperforming well can lead to a loss in revenue.
Clean Harbors Coil Tubing services include:
Cleaning out gas wells, frac sands, H2O and disposal wells
Cleaning produced sand from well bores
Retrieving plunger and bumper springs on fluid assist lift systems
Hanging off siphon strings in gas wells  
Retrieving wire line retrievable plugs
Our experienced workers have the expertise you need and the high level of responsiveness to meet and exceed your project goals.